Established 2007 in Shanghai, China.
Home of China's "First Lady of Tattoo" MS. TING (Zhuo Dan Ting) comes to Folsom, California!
Ms. Tings Shanghai Tattoo first opened late 2018 in Historic Folsom, CA, sister shop to the world famous Shanghai Tattoo. We are an appointment only high end tattoo studio with five resident artists who specialize in many styles unique from each other.
Specializing in large scale to smaller scale tattoos in styles of black and grey photo realism, color realism, Asian traditional, American traditional, neo-traditional, Geometric, biomechanical, watercolor, abstract, etc.
You can preview each artist's tattoo works on their artist profile below.
We are operating strictly by appointment only, no walk-ins will be accepted. If you are interested in a tattoo appointment, please reach out to us on the contact section of our website with a full description of what you are wanting to get tattooed.
Per COVID-19 Industry Guidance, we need to assure that you are feeling well before coming in for your appointment, haven't been around anybody with COVID-19 symptoms, haven't been around any large crowds or haven't traveled 14 days prior to your appointment date.
If all is good we require that you come alone to your appointment, wear a mask, sanitize hands and any hand held objects upon entering the studio.
We greatly appreciate your understanding!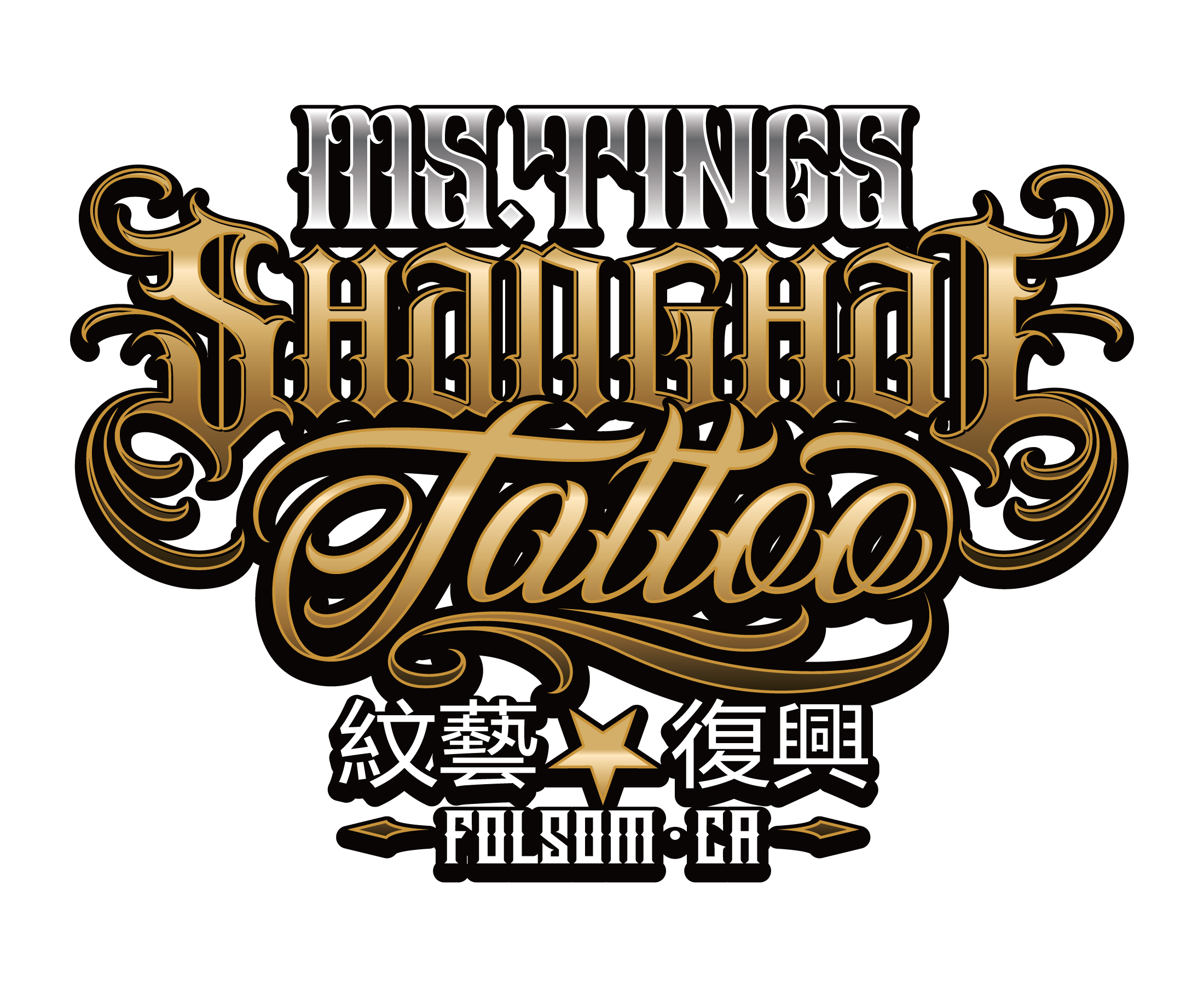 Did not schedule to have any work done yet, but I did go in for a consultation. The artist seem to know the business and have excellent customer service. It's a clean shop, lots of wall fodder to look at. Ms.Ting has really put together a nice shop. Will be scheduling my half sleeve soon.

techniX _


8/29/2019

I can highly recommend Ting! I had a free-handed half sleeve dragon made by her and the quality and standard was amazing! Love her work and so should everyone else 😀

Morten Aikio


12/26/2018

Christian Urias recreated a personal sigl for me with outstanding results. He took a crude illustration and brought it to life. Done with precision, delicately shaded, timely execution. I've waited over 25 years for artistry! Well done.

Jerry Lake


8/15/2019

Already had 4 tattoos done from Tayler Wooten and will definitely be coming back for more. Josh and Ting and the rest of the crew are awesome as well! Would recommend this shop 💯💯💯

Luis Alberto Cantos


9/02/2019

Ms. Ting is an amazing tattoo artist, she transformed the portrait of my sister, I could not believe how life like my sister looks now.

Emily Boudreau


11/28/2019

She is the best artist. The detail is unbelievably awesome. Every time someone sees my tattoo it's the same reaction (omg wow who did this?) not only is the work 2nd to none she's an awesome person too. Awesome vibe in the shop. Josh is awesome too. I highly recommend anyone to get their piece done here. I'm from Santa Rosa and drove 164 miles to get mine done. It's so worth it. Can't wait to get started on my full back piece

Charles Marvel


3/16/2019

I can recommend Ms. Ting shop to anybody who wants to have an awesome Tattoo done. Especially for big Tattoos like whole sleeves, she does great work!!!

Pascal Schröer


12/26/2018

I followed her work on Instagram since she was in Shanghai. I admired the beauty, detail, and realism in her art. When I happened to be in Folsom, I stopped by and visited the shop. We talked about the design I was thinking, it was sketched out and I was quoted the price. The price was higher than I had expected but well worth the cost once it was finished. The shop is clean, welcoming, and knowledgeable with lots of art for ink-spiration. I was covering an old tattoo on my upper arm with a half sleeve. The original tattoo did not have a great deal of personal meaning and the tattoo was not highest quality. I had not had any ink done in ten plus years. Over three sessions, May 17th, June 7th and June 28th, I watched the old tattoo disappear. I would come the shop in the afternoon, usually having better luck finding parking just before noon. I spent about three to four hours in the chair for each session. The tattoo is AMAZING! I love the artwork she inked onto my arm. I now have a beautiful, meaningful piece of art to show off and carry with me.

Leslie Bowen


7/25/2019

Tough to put into words the experience we had at Ms. Ting's Shanghai Tattoo. It was a very emotional and sensitive time for my wife and I as she got a memorial tattoo for our son who recently passed away. Christian Urias was particularly responsive to her ideas and created and absolute beautiful piece of artwork on her arm. We are extremely grateful that this shop is in our town and their care and professionalism was so appreciated. We will return for more work very soon.

Jason Thomson


10/21/2019

All the artists are super talented. Everyone in the shop are really friendly and welcoming.

Spencer Estridge


10/16/2019

Already had 4 tattoos done from Tayler Wooten and will definitely be coming back for more. Josh and Ting and the rest of the crew are awesome as well! Would recommend this shop 💯💯💯

Luis Alberto Cantos


9/02/2019

Ting is an amazing artist, and the only one I would recomend. over the passt years she did 6 of my 8 tattoos as well as several tattoos for my friends and i regret that I did not do all with her. The lastet tattoo was a portrait of my dad, which looks 100% like him. My family and friends are still shocked to see how real his smile is..and it make me happy to look at him every day. Thank you Ting 😊

Steven Lux


5/06/2019

Got my very first tatoon with Shanghi Tatoo....and from start to finish the experience was awesome! Both Ting and Joshua are both amazing, helpful, open, welcoming.....and Ting does amazing work!!! Friendly, efficient.....great quality and super clean and professional. I can't wait to plan my next one with you both!! Thanks Ting and Joshua!!! Shanghai Tatoo rocks!!

Nina Strom


2/18/2019

Go to this shop for world-class tattooing! Ms Ting is a great designer and tattoo artist and you'll be very happy with the finished tattoo. I've had a number of large pieces done by Ms Ting and throughout the process she was helpful, professional, and the artwork is amazing. Thank you Shanghai Tattoo!

Adelina Holmes


12/25/2018

Decided to get my lower sleeve done here after looking at the work that Ting does. It was the best decision. I initially got things moving with Josh Thompson who is awesome to work with for scheduling and dialing things in for the staff. Ting is extraordinarily professional and her artwork is amazing. She is worth every penny I paid to get it done. I even flew out from Portland, OR twice in order to have it completed in two sittings. The entire experience was very comfortable and I couldn't be happier without the end result. I would rate them even higher if I could.

Jeremy Estes


4/12/2019